Water Softener Systems
Keeping Your Family Happy & Healthy
Water Softener System Installation in Los Angeles
Invest in the Right Water Treatment System for Your Home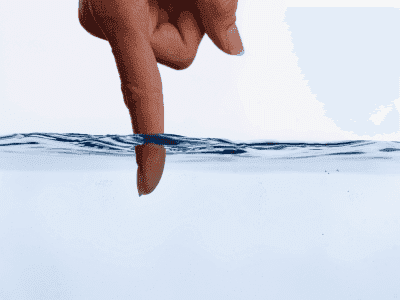 Is your water supply plagued by high amounts of calcium and magnesium? You're not alone. Home and business owners throughout Southern California have the same problems with hard water.
At Pro Water Solutions, we offer the products and services needed to address and resolve your hard water problem. By installing a water softener system, you effectively soften your water supply with minimum ongoing maintenance.
---
Get your free in-home or phone consultation for water softener installation in Los Angeles or nearby communities by calling (888) 904-4453 or submitting a contact form online today!
---
What Makes Water Hard?
Hard water has a higher-than-average concentration of minerals, specifically calcium and magnesium. Water hardness is measured in grains or parts per million (ppm). The Water Quality Association recommends a water softener for the home if the water hardness is 10 grains (171 ppm).
Hard Water Can Cause A Variety Of Problems, Including:
---
Limescale Buildup - Over time, hard water can cause limescale to form inside water pipes and hot water heaters, which reduces performance and efficiency. Limescale buildup is also unsightly and can smell bad.
Other Issues - Hard water can also deteriorate your laundry and dry out your hair and skin.
Once you have a water softener system installed in your home or business, you will quickly start to notice the positive effects. In no time, your water supply's hardness will be reduced to a more acceptable level.
How Does Water Hardness Vary Around the U.S.?
More than 85% of American homes have water that can be considered "hard." One of the states with the hardest water is California, particularly Southern California.
What Does A Water Softener Do?
A water softener removes the positively charged ions that cause water to be "hard" and replaces them with sodium (salt) ions. In other words, a water softener is simply an ion exchanger.
During The Water Softening Process:
A water softener accumulates calcium and magnesium minerals in its tank.
Periodically, these minerals are flushed down the drain when the water softener regenerates.
Salt (sodium chloride) is added to the water softener tank during regeneration. The more often a water softener is regenerated, the more salt will be used.
Pro Water Solutions uses the most salt-efficient system available in today's market and uses a metered valve to save salt usage. When the water is not used, the system will not regenerate.
How Water Softeners Improve Energy Efficiency in the Home
Recent studies by the Water Quality Association have proven that water softeners are a benefit to the environment. Water softeners improve the energy efficiency of appliances in the home and reduce the homeowner's carbon footprint.
What Is a Water Softener Carbon Combination System?
The water softener carbon combination brings out the absolute best in water and is our most popular system. We combine the benefit of softened water with a carbon-based tank that removes all chemicals, chlorine, chloramines, ammonia, and other disinfectants found in city water supplies.
Factors To Consider When Choosing a Water Softening System
When investing in a water softener it's important to choose the system that is best for your home or business. There are a few things you should take into consideration when selecting such a system, however, consulting with a professional water softener expert can help you determine what system is right for your property.
How To Choose A Water Softener:
Consider the size of the system. A water softener that is too big or too small will not be able to successfully meet your needs
The type of water softener you want, specifically salt or saltless
The amount of water that your home or business uses
The team at Pro Water Solutions can help you find the best system for your water softening needs in Los Angeles, the San Fernando Valley, Santa Monica, and the surrounding communities. We are happy to answer any questions you may have to help you make an informed decision.
Consult With Pro Water Solutions
Are you tired of living with a hard water supply? Are you ready to take action? Pro Water Solutions is just a phone call away. We are here to help you choose the right product for your space. Water supplies vary by region, so we will thoroughly asses yours and determine which kind of system will work best for you.
Water Softening System Services We Offer:
---
To get a water softener system installed in your home, call us at (888) 904-4453. We serve Los Angeles, Ventura, Santa Barbara, Bel Air, and north Orange County.
--- PROVIDING SOLUTIONS
See Why We Are the Best Choice
Dedicated to Saving You Money

We will meet or beat any competitors quote by 10%. We also have several coupons to take advantage of.

Top Quality Products

All of our products are safe, warrantied, and meet NSF and ANSI standards.

Customer First Approach

We truly care about our customers and their families, that is why we are passionate about improving their water quality.

Utilize Advanced Technology

We use the latest technology and products. We custom build water softener systems for each customer.

Strong Reputation

We have a strong reputation in the community. We have received many awards and positive customer reviews.

Free Consultations Available

We offer free in-home and phone consultations. We will test your water to find out what type of system would best suit your needs.

We will meet or beat any competitor's quote by 10%.
Customer Satisfaction Guaranteed
Call Pro Water Solutions at (888) 904-4453 to request your free in-person or phone consultation to learn more about the benefits of installing a water softener & filtration system
Get Started
Call Pro Water Solutions at (888) 904-4453 to request your free in-person or phone consultation to learn more about the benefits of installing a water softener & filtration system